Steven D. Brand is the co-managing director and co-founder of Vision Properties which was formed in 2000. Mr. Brand has over 25 years of experience in commercial real estate investment, finance and development and has structured over one billion dollars in equity and debt capital transactions and negotiated numerous acquisitions, land assemblages and joint ventures. Mr. Brand has participated in over six million square feet of office development, regional malls, shopping centers, golf courses, land, and multi-family development projects.

From April 1998 to November 2000, Mr. Brand was the Co-Founder and Co-Manager of Balanced Capital, LLC. Balanced Capital, LLC was a Venture Capital Firm which raised funds through private placements along with principal participation and invested in various companies doing business in a variety of industries along with real estate investments.

From January 1994 to April 1998, Mr. Brand was the Chairman and Chief Executive Officer of Fidelity Bond and Mortgage Company, in Blue Bell Pennsylvania. During this time, he also completed the permanent financing of the King of Prussia Mall complex for $240 million with Northwestern Mutual Life Insurance Company and Metropolitan Life Insurance Company.

From 1990 to 1994, Mr. Brand was Vice President of Finance and Acquisitions for Kravco Company, a leading real estate development and asset management company. He was responsible for Kravcos relationships with the institutional and banking communities in connection with financing new acquisitions and refinancing existing projects. During his tenure at Kravco company. Mr. Brand negotiated on behalf of Kravco a construction/ renovation loan for the King of Prussia Mall expansion. He also negotiated a permanent loan with Cigna Investments, Inc. for the Oxford Valley Mall. In addition, he was responsible for business, apartment, and retail loans totaling in excess of $400 million.

Prior to joining Kravco Company, Mr. Brand was employed by the Hansen Group, a regional real estate and financial services holding company. Mr. Brand was Senior Vice President of Finance, where he participated in the financing of business, office and residential loans totaling in excess of $300 million. Mr. Brand was also responsible for the Analysis and Tax departments for the Company.

Mr. Brand has six years of public accounting experience, three in the audit department of Coopers & Lybrand and three in the tax department of Laventhol and Horwath. Mr. Brand received his Bachelor of Business Administration from Temple University and a Master of Taxation from Villanova University. As a CPA, he has lectured for the Philadelphia Chamber of Commerce and has been published in the Pennsylvania CPA Journal.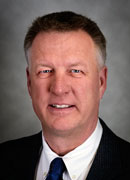 Jeffery C. Camp, is the co-managing director and co-founder of Vision Properties with over 25 years of experience in construction and commercial and industrial real estate development including over 6,000,000 square feet of project experience. With a concentrated background in construction, Mr. Camp brings to the team the direct knowledge and building experience critical in the development process.

Prior to forming Vision Properties Mr. Camp was the President of Tiger Associates from 1995 -1998, focused in the development and construction of commercial and industrial projects. During this time Mr. Camp master planned a 900-acre industrial campus at Hunters Business Park in Hagerstown Maryland. Recognizing the importance of this West-Central Maryland location, Mr. Camp was an area pioneer forming this industrial power center market now called The Hopewell Valley and the "Back Door to the East Coast". Mr. Camp worked with the county, state and federal highway commissions to fast track the development process enabling the development, design and approval process to work closely with the clients' needs. To date, Mr. Camp has successfully sold or leased over 700 acres of the Hunters Green Business Park.

Mr. Camp has always taken on extensive development challenges and projects that have been historically considered "unbuildable". In 1998 Mr. Camp transformed a Brownfield site for the Pennsylvania Department of Environmental Protection and erected an 85,000 square foot Class A office building and Regional Headquarters for the State Agency. The project included capping off the existing land dump, implementing a leachate collection system and a methane gas collection system to recycle and make habitable formerly unusable land. The PA DEP was so pleased with the project Mr. Camp completed a second regional headquarters for them in 2001.

From 1989-1995, Mr. Camp was the Vice President of a Pennsylvania development company where he was responsible for site acquisition, and construction management. Properties included 10,000-250,000 square foot industrial projects and 20,000-100,000 square foot office properties throughout Central Pennsylvania.
Richard S. Powell, Board of Directors
Richard Powell is a principal and serves as an advisor on the Board of Directors of Vision Properties. Mr. Powell has over thirty years of experience in commercial real estate, retail, office and residential development. Currently Mr. Powell also serves as a principal and asset manager with the Charter Oak Asset Management Company, which manages the Powell family portfolio including their interests in Kravco/Simon Company properties. From 1985-1989 Mr. Powell was vice president and asset manager at EQK Partners, a real estate asset management company in Philadelphia. Mr. Powell managed the Harrisburg East Mall, the Peachtree Dunwoody Pavilion, a 700,000 square foot office building in Atlanta, and Castleton Commercial Park, composed of 53 mid-rise buildings and 380 tenants located in Indianapolis. From 1980-1984 Mr. Powell was an independent homebuilder and built ten town houses in center city Philadelphia.

Previously Mr. Powell worked as a regional manager for the Kravco Company from 1972-1979. Mr. Powell was responsible for all Kravco holdings in the Delaware Valley including The King of Prussia Mall and the Court, the second largest mall in the United States, as well as The Oxford Valley Mall, The Montgomeryville Mall, The Lehigh Valley Mall and the Quakerbridge Mall. Mr. Powell was responsible for Management, leasing and construction. Mr. Powell is a graduate of the School of Arts and Architecture at Penn State University and is a licensed real estate broker in Pennsylvania and New Jersey.
Patrick R. Walborn, Board of Directors
Patrick R. Walborn is on the Board of Directors of Vision Properties since being formed in 1998. Previously he was the secretary and treasurer of Tiger Associates, Inc., a development and construction firm focused on commercial and industrial projects. Mr. Walborn owns and manages several multi-tenant commercial properties in Reading, Pennsylvania. From 1980-1987, Mr. Walborn owned and operated PACO Products, Inc., a manufacturing company of highway asphalt materials. Under his direction, he expanded the business from $5 million to $35 million a year in sales. From 1975-1980 he worked in the construction business for Windsor Services. Mr. Walborn holds a B.S. degree in history from Wilkes University.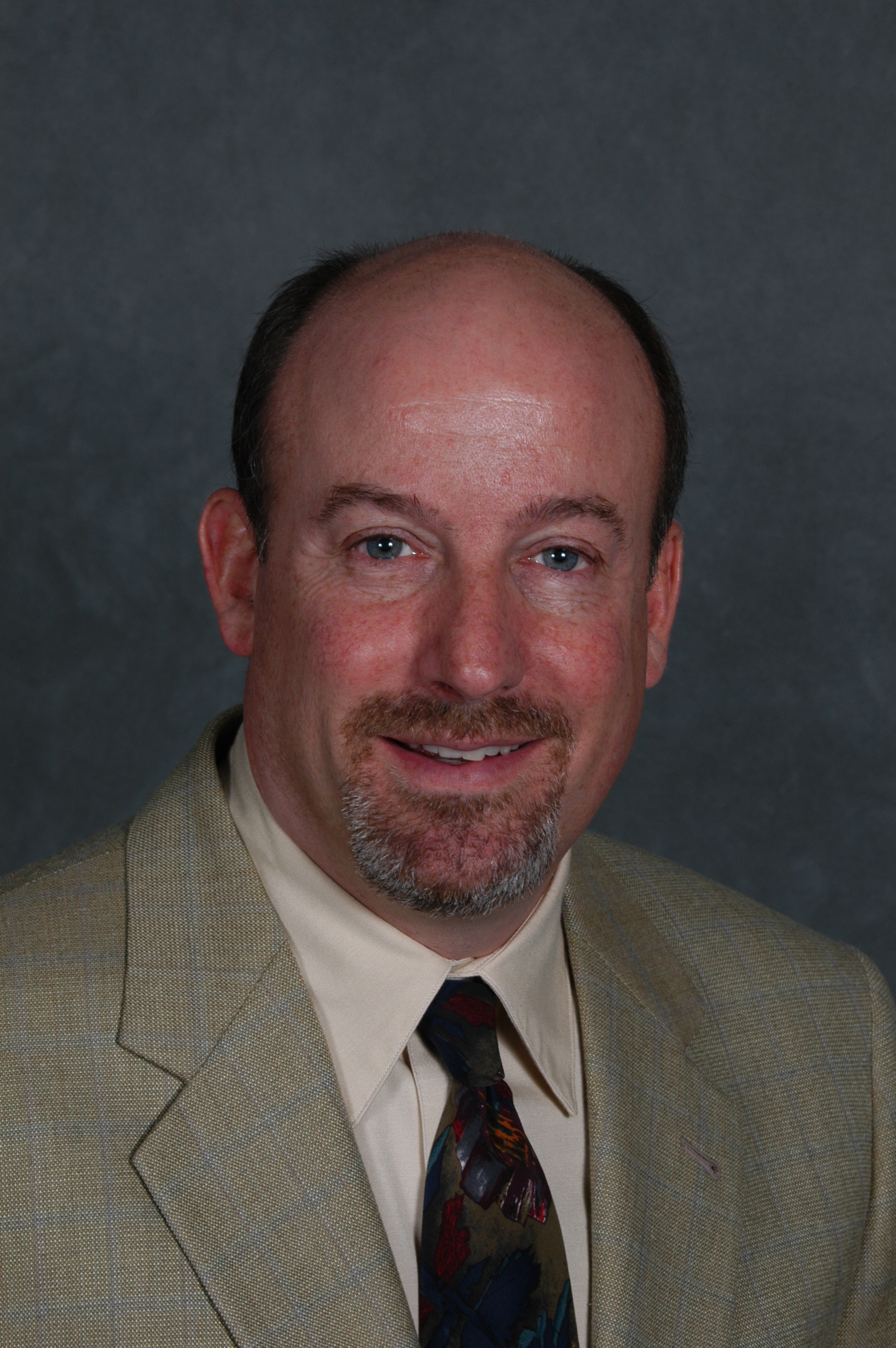 Andy Zlotnick has been with Vision Properties since its inception in 2000. He is responsible for all accounting and treasury functions at the company. Prior to working with Vision Properties, Mr. Zlotnick was a Senior Accountant at Laventhol & Horwath, an accounting tax and consulting firm in Philadelphia from 1980-1987. Mr. Zlotnick graduated from Temple University with a BBA in Accounting and was qualified as a Certified Public Accountant in 1982.
Beth Gavin joined Vision Properties in February 2016. Her primary focus is assisting with the operations of the company by supporting Property Management, Tenant Relations, Leasing, Construction and Development.
Prior to joining Vision Properties, Ms. Gavin was an Assistant Property Manager at KTR Capital Partners, a Real Estate Investment Company focused primarily on the industrial property sector in Conshohocken, PA from 2011-2015, when the portfolio was acquired by Prologis, Inc. From 2003-2009, Ms. Gavin was the Human Resources Manager and Executive Assistant at RecoverCare, LLC, a Bariatric Medical Equipment Company. Ms. Gavin graduated from Temple University with a BBA in Human Resources.